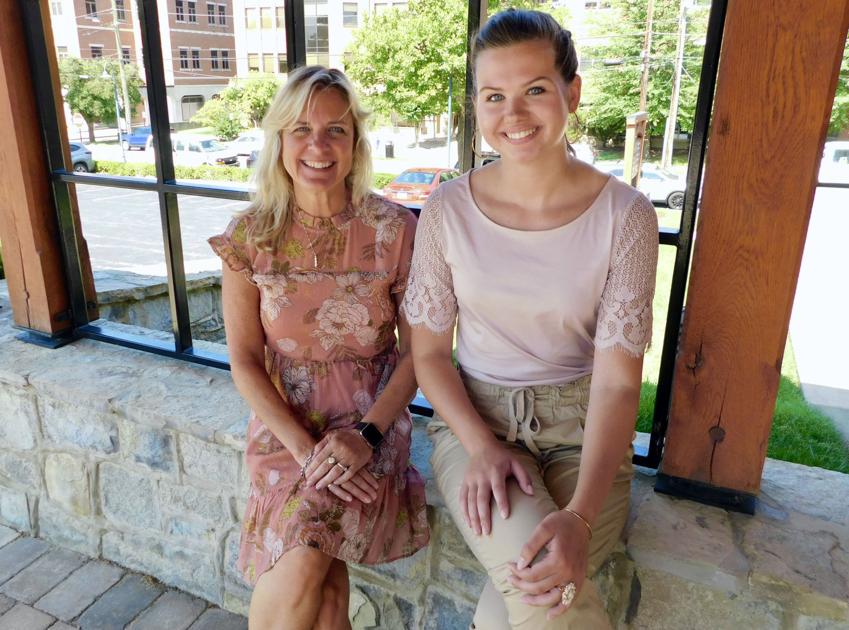 Local Podcast An Introduction On How To Succeed In Business | Winchester Star
WINCHESTER – Two women from Winchester started a podcast to advise people on starting and maintaining a successful business.
Seasoned entrepreneur Sharon Farinholt has teamed up with business newbie Peyton Clary to produce "Keeping It Real," a bimonthly podcast that combines youthful ambition with the temper of experience to explore pros and cons of working for yourself.
Farinholt, 54, operated Crown Trophy at 661 Millwood Ave. for over a decade before changing careers in February 2020 and becoming a real estate agent at ERA OakCrest Realty Inc. of Winchester. Clary, 21, is from southern Virginia and graduated with a business degree from Shenandoah University in May.
The two met at ERA OakCrest five months ago when Clary, who still attended the League and played on the women's volleyball team, tried her hand at selling real estate. Broker Suzette Neff suggested Farinholt could be a good mentor for Clary.
"It just clicked," Clary said Tuesday. "We've both seen something in each other and the way we work together."
Farinholt and Clary also saw something else that went beyond their 9 to 5 jobs as real estate agents.
"We are both entrepreneurs and we found that something was missing in this area, it is an opportunity to talk to other business people about the advantages and disadvantages of being in business", a said Farinholt. "So we thought a podcast would be a good way to get people to have real, authentic conversations about what it's like to be in business."
Clary said she has gained a wealth of business knowledge at SU, but in order to be a successful entrepreneur, she also needs practical advice from people who have just started in business. She believes the new podcast will be of great benefit to her and other aspiring entrepreneurs as they will hear the ideas and perspectives of local professionals.
"This is an opportunity for us to connect with more entrepreneurs in our community," said Clary.
The first episode focuses on Farinholt and Clary and what inspired them to start the podcast. Starting with episode two, which is slated for release next week, the couple will begin welcoming special guests from the community.
"We don't know everything there is to know about business – I think no one ever could – but at the end of the day these people we bring in have different perspectives that they can bring to people. in different situations, "Clary said. "We wanted to bring all the different avenues to our podcast so that anyone listening could relate to something we're talking about."
"We have six [guests] lined up who will come, "Farinholt said, though she declined to reveal their names before their episodes air.
The first episode of "Keeping It Real" is currently available on Soundcloud, and the duo learned on Tuesday that the podcast will also be available soon via Apple Podcasts.
The episodes of "Keeping It Real" are free and, at this time, do not contain any commercials. Farinholt and Clary have said they could eventually sell ads for the program, but for now, their only goal is to create the best, most informative podcast possible.
"We love what we're doing, helping people in the community," Farinholt said. "I hope this will help them grow in their business."
"That's what is beautiful about business," added Clary. "If you're willing to learn from others, you're really going to be able to grow and soar. "